Next:
Triangle Tilings Museum Exhibit
Up:
Geometry Center Visualization and Simulation Software
---
Orrery
Working with JPL scientists, the Geometry Center is producing a solar system visualization package which can be used in conjunction with Crafter to visualize missions during the design stage. The Orrery contains bitmapped images of all the major planets and moons, places them in their correct positions at any given date and time, and will evolve them at a specified rate. Within this system, a three dimensional model of a spacecraft can be placed on a computed trajectory. Other features which may be added are the visualization of the invariant manifolds.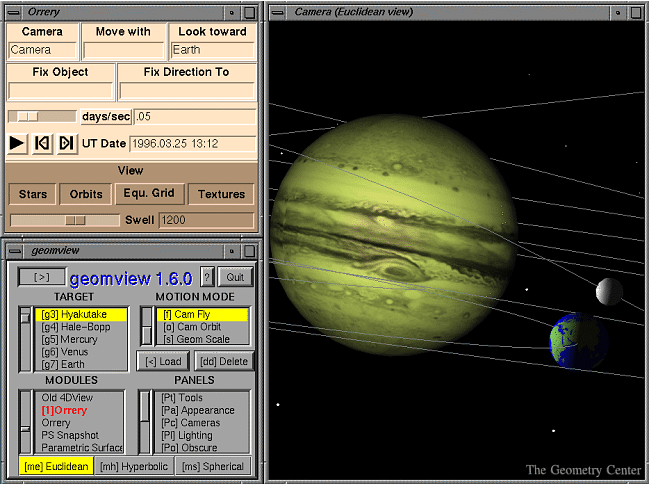 ---
Next:
Triangle Tilings Museum Exhibit
Up:
Geometry Center Visualization and Simulation Software
---

The Geometry Center Home Page
Comments to: webmaster@geom.umn.edu
Created: Oct 01 1996 --- Last modified: Dec 18 1996