PRESENTING MATHEMATICAL CONCEPTS
ON THE WORLD WIDE WEB
A workshop offered over the World Wide Web
by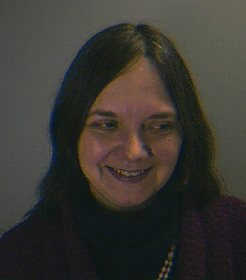 Carol Scheftic


This is a web-based version of a workshop held in June 1996 at the Geometry Center at the University of Minnesota.
NEW SCHEDULE (as of May 1997)
The participants in this workshop will work together over the internet to discuss and learn about:
various techniques for mathematical "typesetting" on the web,
producing and displaying visual images and other interactive mathematical objects,
design and management issues for web based materials.
For more information on the content of the course, see the preliminary syllabus or contact Carol Scheftic.

Technical Requirements: These workshops will enable individuals to participate in professional development activities from their computers at home or in school. All that is required is access to:
a network connection, via either a direct link (e.g., ethernet) or dial-in using a modem at a minimum of 14.4 kbps (28.8 recommended),
a web browser that is capable of handling frames, Java, and plug-ins,
a file-transfer utility (i.e., ftp), and
electronic mail.
It is also strongly recommended that participants have read / write access to their local web server, or at least the ability to telnet to a server that will be made available, temporarily, during the course.

Materials: Prior to the course, participants will be instructed to download and install some publicly-available software tools. Some readings may be distributed, at cost, through the U.S. Mail. During the course, the world wide web and electronic mail will be used for assignments and discussions.

Certificates / Credit: Each participant who satisfactorily completes the work of the course will receive a Certificate of Completion.

There is a possibility that participants could, for an additional fee, receive University of Minnesota credit for this course. If you are interested in this option, please contact Carol Scheftic as soon as possible.

Workshop Size: Each workshop will be limited to 25 participants to ensure full interactivity. Priority will be given to groups of two or more participants from a single site; however, others are welcome if enrollment permits.
---
This workshop is sponsored jointly by the MAA Committee on Professional Development and the MAA Committee on Computers in Mathematics Education. The Mathematical Association of America is also planning other professional development workshops to be delivered over the World Wide Web.
---
Comments to: scheftic@geom.umn.edu
Created: Feb 18 1997 --- Last modified: Jun 12XS 16:25 CST 1997
Copyright © 1997 by Carol Scheftic. All rights reserved.