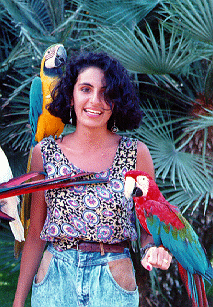 Rosabel Hernández
School of Mathematics
University of Minnesota
206 Church St. SE
127 Vincent Hall
Minneapolis, MN 55455


E-mail: rosabel@geom.umn.edu
Home page: http://www.geom.umn.edu/~rosabel/
Office: 253 Lind Hall Minneapolis Campus, East Bank
Phone: (612) 626-0249


---
Welcome to my home page at The Geometry Center. I am currently a graduate student in the Mathematics Department at the University of Minnesota.

I'm working on an Independent Project at the Geometry Center which consists in adding geometric figures to a Topological Zoo.
Personal Information
About me...
---
This page is under construction.
---