Next:
Lunar Eclipse
Up:
Orrery Home Page
---
Orrery: Comet Hyakutake Earth Fly-By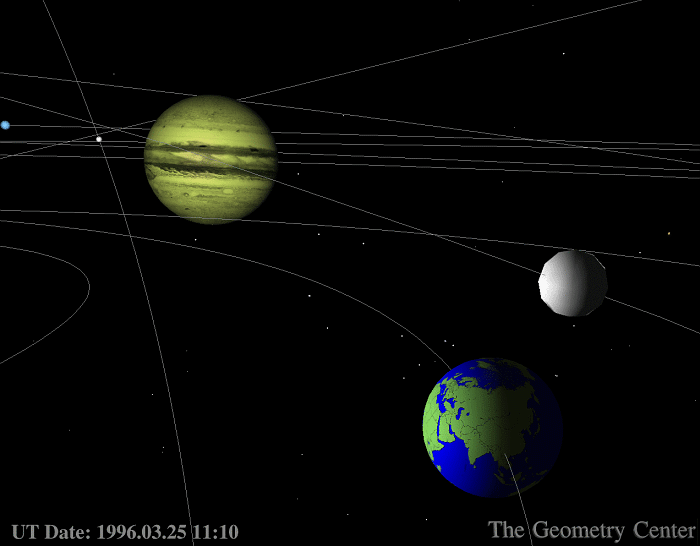 This image, created with the Orrery, shows the comet Hyakutake in a close encounter with Earth on March 25, 1996. Jupiter is in the background.
The radii of the bodies have been magified by a factor of 1000 in this image to make them more visible. The actual closest distance between Hyakutake and Earth was about 9.3 million miles.
---
Next:
Lunar Eclipse
Up:
Orrery Home Page
---

The Geometry Center Home Page
Comments to: webmaster@geom.umn.edu
Created: Feb 20 1994 --- Last modified: Oct 28 1996