Abstract and Contents
---
Up:
List of all figures
Next:
Figure 4
Previous:
Figure 2
---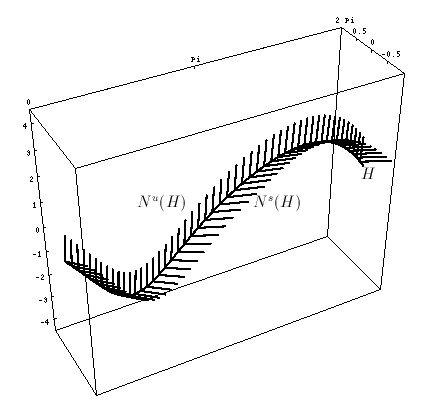 Figure 3:
The linearization near the normally hyperbolic invariant circle H given by normal directions

and
of the Df-invariant splitting from [Osinga 1996, Broer et al. 1996, Broer et al. 1997].
The related text can be found in the description of the algorithm.
---
Up:
List of all figures
Next:
Figure 4
Previous:
Figure 2
---

Abstract and Contents
Written by: Bernd Krauskopf &amp Hinke Osinga
Created: May 27 1997 --- Last modified: Fri May 30 19:58:28 1997