Abstract and Contents
---
Up:
List of all figures
Next:
Figure 17
Previous:
Figure 15
---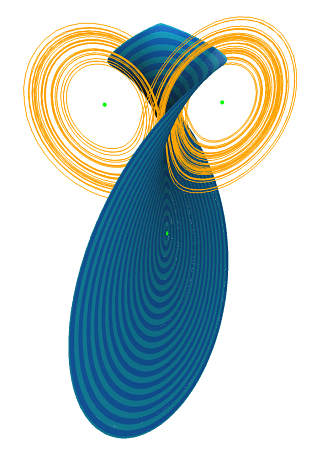 Figure 16:
The stable manifold

of the Lorenz system (7) for

,
and
. The foliation does not satisfy the Foliation Condition, so that the computation stopped.
The Lorenz system is one of the examples. Watch the manifold rotate in the animations.
---
Up:
List of all figures
Next:
Figure 17
Previous:
Figure 15
---

Abstract and Contents
Written by: Bernd Krauskopf &amp Hinke Osinga
Created: May 27 1997 --- Last modified: Wed Jul 2 10:55:46 1997