Up:
Technical Staff CV Pages
---
Albert Marden
Professor, Math Dept, University of Minnesota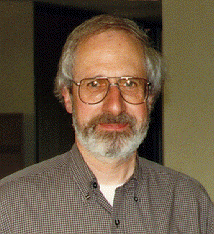 Albert Marden is a Professor of Mathematics at the University on Minnesota. His research interests lie in complex analysis, more specifically, Riemann surfaces, quadratic differentials, Teichmuller spaces, and kleinian groups. He received his Ph.D. in 1962 under Lars Ahlfors at Harvard.

Al Marden
The Geometry Center
1300 South Second Street
Minneapolis, MN 55454
(612) 624-5851

am@geom.umn.edu

---
Up:
Technical Staff CV Pages
---

The Geometry Center Home Page
Comments to: webmaster@geom.umn.edu
Created: Feb 19 1996 --- Last modified: Feb 19 1996